Put Me In, Coach!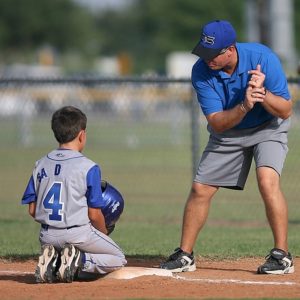 A CEO once commented that too often employee training amounts to nothing more than an "annual mandatory sheep dipping." In effect, provide a day or two of training for employees so employee development can be crossed off the checklist. He clearly understood the downside of this approach: Training alone does not result in mastery of new knowledge and skills. That would be like providing one introductory golf lesson and then expecting the new golfer to have a single-digit handicap by the end of their first 18 holes.
Throughout my 20+ years of training, I've witnessed the results of this kind of thinking more times than I can count. A group of participants would come into the room and I could tell which ones had been the recipients of training that had been forgotten within a couple of weeks. Nothing had changed for the better since their last training, so they didn't have any reason to believe their experience with me would be any different. They just wanted to get it over with.
It didn't matter what kind of training had taken place. They covered the gamut from intricate technical skills training to customer service communications training. When employees weren't provided with the opportunity to practice what they were taught, and then provided with targeted and specific reinforcement, there was virtually no mastery.
This is where performance coaching shines. It fills in the gap between learning and mastery.
"Performance coaching transforms the knowledge and skills taught in training into behavioral change by providing the practice, application and reinforcement needed to build confidence, and ultimately, mastery."
When business owners make the decision to bring in a performance coach, their reasons will vary. For example, one coaching situation may be for a high-potential employee who needs to improve his/her skills in establishing credibility and authority, and building relationships. Another might involve newly-promoted first line supervisors who needs help making the transition from coworker to supervisor. But overall, their goals are to:
Contribute to a positive work environment, increase productivity, reduce errors and costs, and improve colleague and client/customer satisfaction.
Increase delivery and receipt of clear messages that result in mutually beneficial outcomes.
Build alignment, accelerate goals, and ensure more effective teams, higher morale, and better bottom-line results.
Improve ability to inspire and align others to a shared vision, effort, and success.
Enhance skills to persuade, influence, and negotiate for results.
What positive results would your business experience if your employees mastered the skills needed to reach these goals?